The Green Green Grass Of Bolitho once again the perfect setting for The FA Cup
By Mike Parrish
Friday August 23 2019
When Saturday comes… It's always an extra special occasion at Bolitho when FA Cup fever is in the air and tomorrow will be no different.
Another enthralling contest is set to kick-off at 3pm as Plymouth Parkway host Southern League opposition Paulton Rovers. Wembley is ready and waiting, but for both sets of players, just a chance to get column inches written about hitting an injury time FA Cup winner is what it's all about at this early stage. Be it the preliminary round or the final, every FA Cup goal is precious.
These two sides have never met in the FA Cup so tomorrow will prove another piece of history for both Plymouth Parkway and Paulton Rovers.
The FA Cup is prestigious for so many reasons, it is of course the oldest cup competition and one that nearly every professional footballer would like to have on their CV.
It all began back in 1872 when the Royal Engineers played Wanderers at the Kennington Oval (nowadays home of Surrey County Cricket) where Morton Betts wrote his name into folk law history as he scored a 15th minute goal which proved to be the winner for Wanderers.
Since then, the FA Cup has grown and is still as relevant today as it's ever been. For non-league clubs, the FA Cup isn't about the worry of getting to the final, but to just stay in the competition for as long as possible could have a positive impact on not only the players and management, but also to the clubs budget tin.
After beating Buckland Athletic in the last round, Parkway received £2,250 for their efforts and the winners of tomorrows encounter will receive £2,890 with the loser also pocketing £960. If either side were to make it to the first round proper, a staggering £36,000 is on offer! Yes I know, it's not all about the money I hear you say… but a good cup run could do wonders for any non-league clubs coffer pot.
It will be Paulton Rovers first FA Cup visit to Bolitho tomorrow as manager John Rendell and his side make the three hour journey down form Marlborough. Rendell's men have started their Southern League campaign well. Jake Sloggett's 15th minute strike was enough to earn a fine point away from home against Evesham on the opening day with Ed Butcher, a Western League player last season, making his debut for the club. Butcher showed he has adapted to moving up a level as he bagged two goals in a 3-1 victory at the Athletic Ground against Cinderford Town on Tuesday evening.
Despite losing to Basingstoke in the first qualifying round last year, Rovers are a side with a good FA Cup pedigree. The 2016-17 season saw Rovers beat Portland United, Winchester City, Kidlington and Swindon Supermarine to reach the 4th qualifying round only to be beaten by 3-2 by Sutton United.
They did however, make it to the first round proper ten years ago when they welcomed Norwich City to Winterfield Road. It was a special day for all involved at the club despite being on the wrong end of a 7-0 scoreline. Chris Martin hit four goals and a certain Grant Holt was also on the scoresheet for The Canaries. Obviously the wrong result for Rovers but an FA Cup run everyone at the club will never forget and for that cup run alone, it is clear why people use the word magic when talking about the competition.
So what kind of magic will be happen at Bolitho Park tomorrow? For Parkway manger Lee Hobbs, he will hope that his side continue their breathtaking form they have made to the start of this season. Only three league games in and The Yellows have won all three, with 13 goals scored and only one conceded. The summer signings look to have fitted in nicely and his side will relish the chance of facing higher league opposition. Preseason witnessed Parkway defeat another Southern League side as Jack Calver hit a second half winner to defeat Bristol Manor Farm. That result indicates that Hobbs' players are more than ready for tomorrows FA Cup challenge.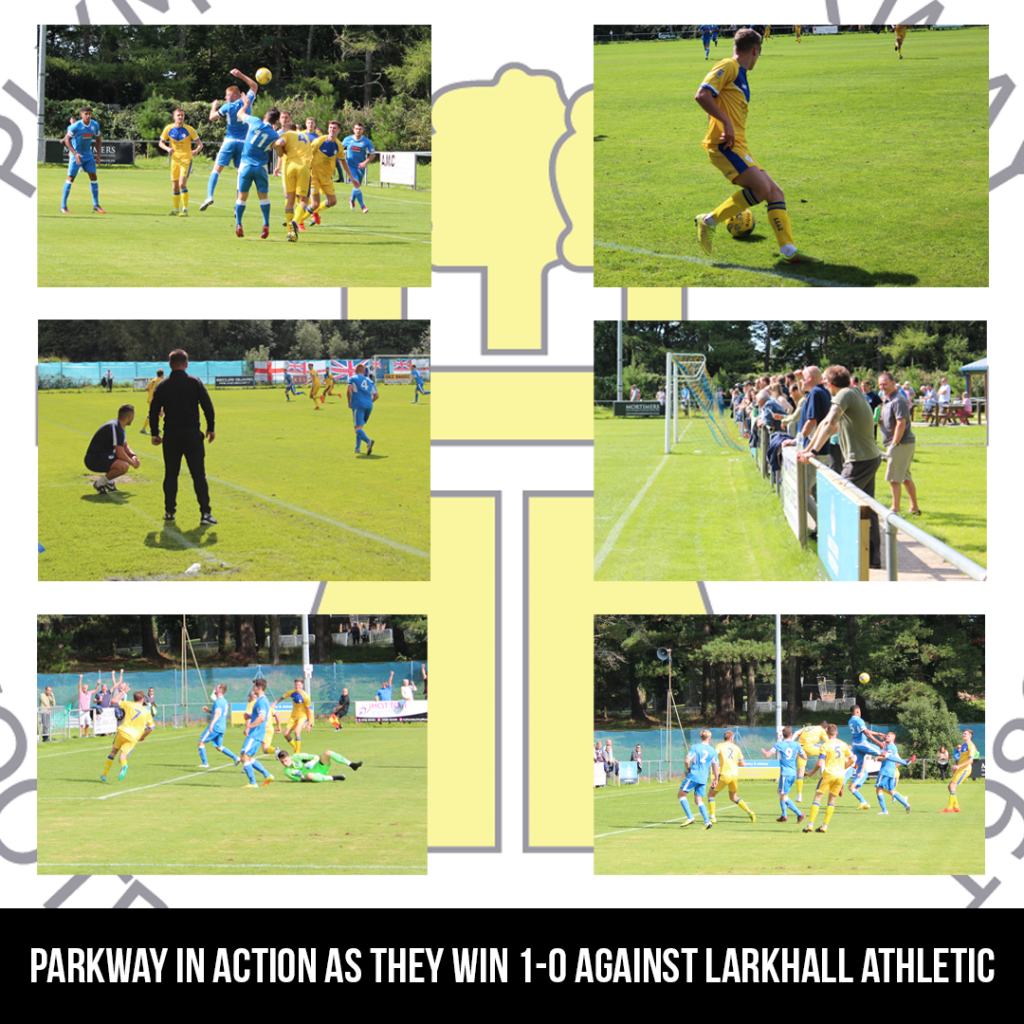 Parkways FA Cup pedigree is also on the rise. Last season Lee Hobbs and Karl Curtis took the club on a memorable FA Cup journey and also created club history in the process. After beating Hengrove Athletic at the Paprika stadium in the first round 5-0, Stuart Yetton would hit the winner at Bolitho Park to see off the challenge of Larkhall Athletic. The next round of the draw would see Parkway come out of the hat to face Street, with the game to be played at Bolitho.
It would end in a stalemate and only three days later, the club would head to the Tannery and put in arguably the performance of the season as they defeated their higher league opponents 4-1 on their home soil, with Adam Carter hitting a contender for goal of the season.
That result meant history was made for the club who formed in 1988 as it was the furthest the club have gone in the competititon. Their reward, a trip to national league side Gloucester City. The yellows were certainly not embarrassed and managed to equalise after going 1-0 down early on, but eventually succumbed to a good City side 3-1. This season, the fans, players, management and the Board all want more of the same after being bitten by the FA Cup bug last time out. The players have already put in a fine Cup performance against Buckland Athletic in the Extra Preliminary round. Jack Calver would again be on the scoresheet as the No.4 hit a 45th minute winner.
So the stage is set, Bolitho Park is prepared, the headlines are ready to be written. Morton Battes will be looking down to see which player could add his name into FA Cup history. You can't help but notice that these two sides are in excellent early season form, which makes for the perfect ingredients ahead of kick-off tomorrow
. Gates open at 1pm – only £7 to watch the magic of the FA Cup… shall I meet you there?