Plymouth Parkway Under 10's
"Youth football is so important to me because of the valuable life lessons the children will learn. I think every single footballer, no matter what level they play at, be it grassroots or Premier League will remember playing as a youngster and the environment in which they played." These are the passionate words from Parkway Under 10's manager Lee Sheldon as he looks to take his side on a happy journey in this season's Under 10 DJM Haytor Division.
Along with fellow coach Richie Thomas, the pair have a mantra of 'providing the boys with a safe environment to play football and provide the lads with experiences and skills that will help them later in life both on and off the pitch.'
Lee explains: "Some of my fondest memories as a child are of youth football and I know I certainly took loads from my coach when I was the same age, so it's time for us to give back to the boys and try to give them what we had and continue that process." The forward-thinking coaches realise the abundance of talent they have bustling within the Under 10 age bracket but for both, it is important to help them on their footballing journey along with matching and enabling their competitive natures as they look to flourish as individuals and also within a team dynamic.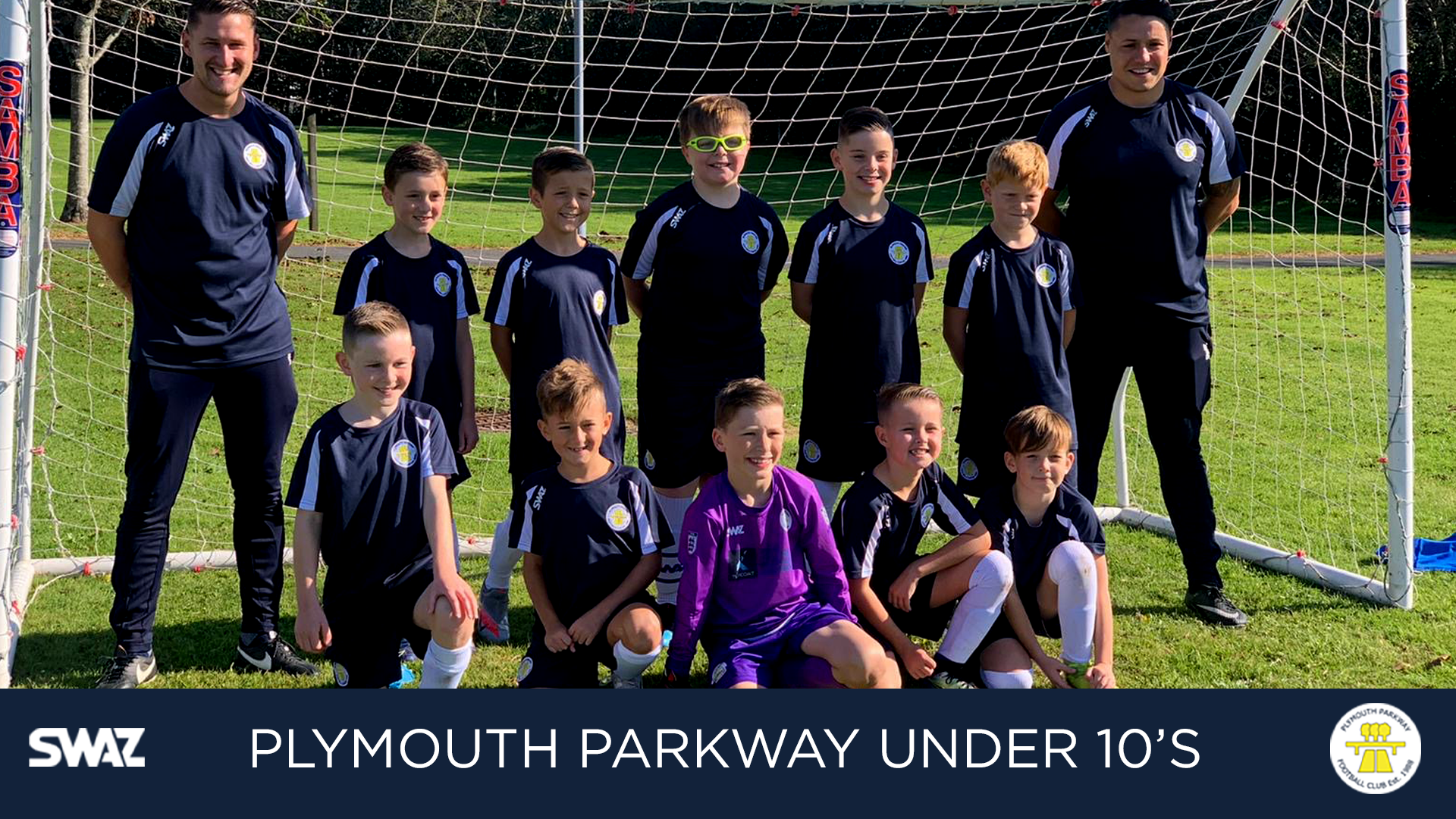 Lee and Richie's journey started four years ago as the pair took on a team where the average age was six years old. It's been a proud journey to date as the pair have managed to keep the core of the squad together including their sons as the squad have become not only teammates, but the best of friends off the pitch. A big aim of the youth system is to develop players that could grace the first team, as the boys make their way through the youth pyramid and Lee believes that his players have the potential: "We have some very talented footballers who we do hope can grace the hallowed turf of Bolitho and we genuinely believe many of them have fantastic potential and we both firmly believe in all of their ability."
The Under 10's Haytor Division is still non-competitive, meaning the results are not gathered and there is no formal league but there are more organised fixtures. The Under 10's operate via 7-a-side matches in two halves of 25 minutes which enables the squad to learn their trade in a smaller area as they improve their fitness and technique.
The boys have found a home at the Manadon 3G and it has been perfect for the squad whilst navigating their way through the young age groups, but the plan is to move to a grass surface.
With Manadon 3G being situated so close to Bolitho, it has been good for the lads to go and watch the first team after a game, that is until Covid-19 reared its ugly head. "We loved going to the club after a game and supporting the Yellows, it's a big part of being in the Parkway family and we cannot wait till the situation has calmed down and get the boys back down there. It is an important part of the lads learning and introduction into football as they get to soak in the match day atmosphere.
Finally, the Under 10's wouldn't work without the amazing help of all the parents who help and make it a 'One Club' feel. "They are the real backbone of our journey, from laying out cones to sorting and washing kit and even now, taking temperatures from the players before training and games, we can't thank them enough.
The Under 10's this season are
GK Max K
CB Danon T
CB Reece F
LWB Jack W
RWB Louis P
CM Jake T
CM Louie T
CAM Isaac S
CAM Teddy C
STR Roman D
Are you a parent and have a child who is looking to play Under 10 youth football?
Contact Lee Sheldon at Sheldon30218@yahoo.co.uk for further details.